God's Work and Human Activity
Activities and events associated with God may seem like fairy tales in that one cannot understand them with common sense alone.
Today we understand human activity in terms of science, philosophy, and human intelligence, but when considering miracles, people might say, "Such things are no longer possible."
However, miracles, that is, events one cannot explain in human terms, prove the existence of God.
That miracles appear demonstrates that religion and God exist; religions without miracles provide only ethical guidance.
People's Hearts Seeking Religion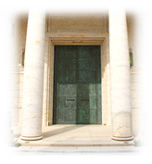 When we feel the desire to do something, we are often faced with a reality that does not allow it.
This conflict between desire and despair manifests as suffering.
The need for religion and the act of praying to God is a result of trying to solve the conflict.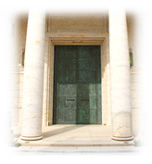 Why Practice Faith?
We practice Faith simply because of the desire to find happiness. We pray to fulfill our desire, and we practice Faith to receive a higher power. However, practicing Faith is not just about praying to God for your own interests.
Fate and Karmic Legacy
Other people do not inflict suffering, unhappiness or misery upon us, but rather we are born with a fate or karmic legacy. This means it is your own karmic legacy that affects others.
In Japanese the expression for "karmic legacy" consists of two characters: "in" and "en". "In" represents your own karma, and "en" represents the karma of others. During one's lifetime, there are times when your own karma connects to the karma of others. That is when the karmic legacy manifests itself.
First, Pray for your Ancestors' Happiness to God
Everyone possesses a karmic legacy. Bad karma inherited from ancestors needs to be removed by God, and only then can you pray for your wishes to be fulfilled. The correct way to pray is to first pray for your ancestors' bad karma to be removed, to then pray for your own salvation and to finally pray for your descendants' prosperity.
Tenshin Oomikami-sama is the great living God who saves our ancestors, our families, and our descendants.
Plant Seeds of Goodness when Saved by God
When you are saved from your own sufferings, follow God's instructions and plant seeds of goodness for yourself and your descendants. This is the correct way to practice Faith. In our religion, God's teachings can be found in the "Teachings of God" and are also being taught by the Master on a daily basis.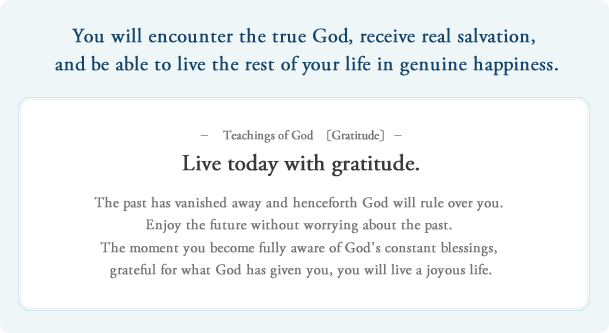 - Teachings of God〔Gratitude〕-
Live today with gratitude.
The past has vanished away and henceforth God will rule over you.
Enjoy the future without worrying about the past.
The moment you become fully aware of God's constant blessings,
grateful for what God has given you, you will live a joyous life.
At Tenshin-seikyo, our priests give consultation about anything. You will have the opportunity to pray for your wishes to God. Please come and visit with a member.